In Afghanistan since the Taliban seized power in 2021, de facto authorities have issued a series of restrictive orders resulting in "extreme institutionalized gender-based discrimination" against women and girls.
Despite ongoing "appalling" human rights violations, other manifestations of gender-based discrimination predated the Taliban's rule and are now "deeply ingrained in society and even normalized", they said.A woman cannot attend school above sixth grade, including universities, can only be treated by a woman doctor, and cannot work for the UN or non-governmental organizations (NGOs).The life of a house arrestee.
The Special Rapporteur on human rights in Afghanistan, Richard Bennett, and the Chair of the working group on discrimination against women and girls, Dorothy Estrada-Tanck, shared their preliminary observations, including meetings with Taliban leaders and grievances from women and girls they encountered in Kabul and Mazar-e-Sharif, in Balkh province, between April 17 and May 4.Women described their situation as a life under house arrest, describing their feelings of fear and anxiety.Women who peacefully protest against these oppressive measures face threats, harassment, arbitrary detentions, and torture.De facto authorities have dismantled the legal and institutional framework for two years, destroying the relative progress towards gender equality made over the past two decades.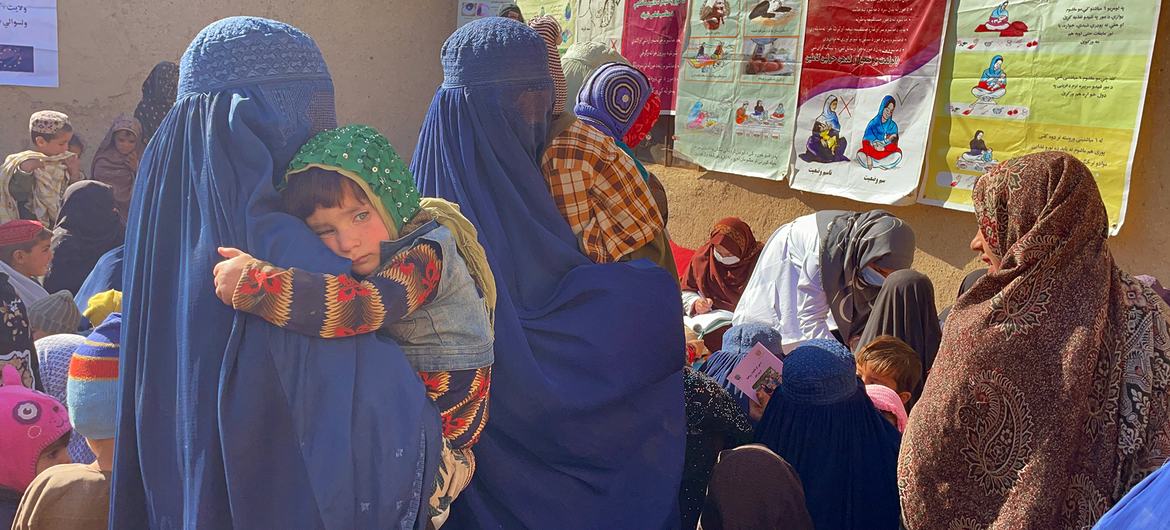 The situation in Afghanistan has become increasingly dire for women and girls, with the Taliban's return to power resulting in a sharp decline in human rights and freedoms. Experts have warned that the restrictive measures imposed by the Taliban have led to detention for alleged "moral crimes" and the decimation of the system of protection and support for those fleeing domestic violence. This has left women and girls with no recourse and has contributed to a surge in the rates of child and forced marriage, as well as gender-based violence.
The experts have called for the international community to develop further normative standards and tools to address the broader phenomenon of "gender apartheid," an institutionalized system of discrimination, segregation, humiliation, and exclusion of women and girls. They have urged the UN to take a human rights-based approach, which requires a deep understanding and analysis of its principles. Technical and financial partners have also been asked to increase their support to activists and grassroots organizations present in Afghanistan to avoid the complete breakdown of civic space, which could have irreversible consequences.
The experts have stressed the need for the de facto authorities to honour their commitments towards the protection and promotion of all women's and girls' rights and comply with obligations under instruments to which Afghanistan is a State party, including the Convention on the Elimination of All Forms of Discrimination Against Women (CEDAW). They have also called for the release of women and girls who have been detained for alleged "moral crimes."
The experts are expected to present a joint report to the Human Rights Council in June, thoroughly analyzing the situation of women and girls' rights in Afghanistan. They will also engage in an interactive dialogue with Afghan women. Special Rapporteurs and other rights experts appointed by the UN Human Rights Council are mandated to monitor and report on specific thematic issues or country situations. They are not UN staff and do not receive a salary for their work.
The situation in Afghanistan is alarming and requires urgent attention and action from the international community to protect the human rights and freedoms of women and girls. The experts have warned that the world cannot turn a blind eye to the suffering of Afghan women and girls and that immediate action is needed to prevent further human rights violations.