Following the successful Chandrayaan-3 mission, the Indian Space Research Organization (ISRO) is embarking on a new endeavor, the 'Aditya-L1' solar mission, scheduled for launch on September 2. This mission marks a significant leap for ISRO, representing India's inaugural dedicated space mission for investigating the Sun.
The significance of this ambitious project lies in its potential to reshape our comprehension of solar dynamics and space weather. According to an ISRO official, the anticipated launch date is September 2, as conveyed by the news agency PTI.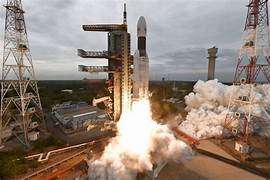 Named after the Sun's core, Aditya-L1 seeks to provide unparalleled insights into the Sun's behavior by adopting a halo orbit around Lagrange point 1 (L1) within the Sun-Earth system, positioned about 1.5 million kilometers from our planet.
This positioning strategy ensures that Aditya-L1
This positioning strategy ensures that Aditya-L1 can continually monitor the Sun without interference from eclipses or occultation. As a result, scientists will be able to scrutinize solar activities and their influence on space weather in real-time.
furthermore, The spacecraft boasts seven advanced payloads, each meticulously designed to investigate distinct layers of the Sun—ranging from the photosphere and chromosphere to the outermost layer, the corona. These payloads utilize an array of tools, including electromagnetic, particle, and magnetic field detectors, to amass vital data crucial for comprehending phenomena such as coronal heating, coronal mass ejections, and solar flares, among others.
One of the mission's most intriguing
Moreover, One of the mission's most intriguing aspects is its capacity to directly observe the Sun from the unique vantage point afforded by L1. This distinct viewpoint enables four payloads to capture precise observations of the Sun's activities, while the remaining three payloads embark on in-situ studies of particles and fields at this strategic Lagrange point.
The amalgamation of these diverse observations holds the promise of unraveling the enigmatic aspects of solar dynamics and their ramifications on the interplanetary environment.
Anticipation is high among the scientific community for Aditya-L1
Anticipation is high among the scientific community for Aditya-L1's payload, which is anticipated to illuminate the intricacies of the solar corona, its heating mechanism, magnetic field configuration, and the development of coronal mass ejections.
The data gathered by the spacecraft is expected to delineate the sequence of processes culminating in solar eruptive events, thus contributing significantly to an enhanced understanding of the drivers behind space weather phenomena. This mission stands as a testament to ISRO's commitment to pushing the boundaries of space exploration and enhancing our perception of the cosmos.