Introduction
Drew Barrymore, an American actress, producer, and director, has captivated audiences with her charisma and talent for decades. From her early breakthrough as a child star to her evolution as a respected Hollywood figure, Barrymore's journey through stardom has been nothing short of remarkable. In this article, we will take a deep dive into her life, exploring her early years in the spotlight, her personal struggles, and her impressive career accomplishments. Get ready to embark on a fascinating journey through the life of Drew Barrymore.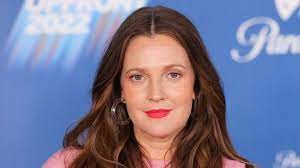 Early Life and Rise to Fame: Drew
Drew Barrymore has taken birth on February 22, 1975, in Culver City, California, into a family deeply rooted in the entertainment industry. Her lineage can be traced back to her great-grandfather, Maurice Barrymore, who was a legendary stage actor. Barrymore's parents, John Drew Barrymore and Jaid Barrymore, were both actors, which meant she was exposed to the world of show business from a young age.
Transitioning into Teen Roles
As Barrymore entered her teenage years, she faced the challenge of transitioning from child star to more mature roles. This transition was not without its obstacles, as she struggled with personal issues and substance abuse during this period of her life. However, Drew's talent and resilience shone through, and she continued to take on challenging roles that showcased her versatility as an actress.
Personal Struggles and Triumphs
Drew's early success in Hollywood came at a price, as she battled addiction and faced personal struggles in her teenage years. However, she managed to overcome these challenges, and her journey towards sobriety became a source of inspiration for many.
Finding Stability and Happiness
In the late 1990s, Barrymore took control of her life and made a conscious effort to prioritize her well-being. She sought professional help, entered rehab, and focused on building a stable and healthy lifestyle. Drew's journey towards sobriety and self-discovery resonated with fans and garnered respect from industry peers.
Building a Family
As Drew found stability in her personal life, she also embraced the role of motherhood. In 2012, she welcomed her first daughter, Olive, and later had a second daughter, Frankie, in 2014. Barrymore's dedication to her children and her commitment to providing them with a loving and nurturing environment became a central focus in her life.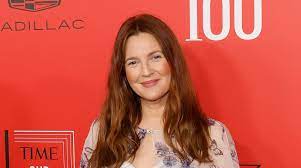 A Multifaceted Career of Drew
Drew's career spans multiple facets of the entertainment industry, including acting, producing, and directing. Moreover she has consistently proved her talent and versatility in various genres and has garnered critical acclaim for her work.
Acting Successes
Throughout her career, Barrymore has delivered memorable performances in a wide range of films. From romantic comedies like "The Wedding Singer" and "50 First Dates" to intense dramas such as "Boys on the Side" and "Riding in Cars with Boys," she has showcased her ability to bring complex characters to life.
Producing Ventures
In addition to her acting career, Barrymore has found success as a producer. She established her own production company, Flower Films, in 1995, and has since produced numerous films and television shows. Although Notable productions include "Never Been Kissed," "Charlie's Angels," and the Netflix series "Santa Clarita Diet."
Directing Ambitions
Drew's creative ambition led her to explore directing, and in 2009, she made her directorial debut with the film "Whip It." The coming-of-age sports comedy-drama received positive reviews and further solidified Barrymore's position as a talented and multifaceted artist.
Philanthropy and Advocacy
Beyond her contributions to the entertainment industry, Drew Barrymore is also known for her philanthropic endeavors and advocacy work.
Empowering Women
Barrymore has been a vocal advocate for women's rights and empowerment. Moreover she has used her platform to promote gender equality and has actively supported organizations that strive to improve the lives of women around the world.
Environmental Activism
Barrymore is passionate about environmental conservation and has been involved in various initiatives to promote sustainability. In addition to she has worked with organizations dedicated to protecting the environment and raising awareness about climate change.
Conclusion
Therefore Drew Barrymore's journey through stardom is a testament to her talent, resilience, and personal growth. From her early breakthrough as a child star to her multifaceted career in acting, producing, and directing, she has left an indelible mark on the entertainment industry. Barrymore's personal struggles and triumphs have only added depth to her story, making her a relatable and inspiring figure for many. As well as she continues to evolve as an artist and humanitarian, it is clear that Drew Barrymore's legacy will endure for years to come.