Introduction
Real Madrid, one of the most iconic and successful football clubs in the world, has built a legacy of excellence over the years. With a rich history, passionate fanbase, and a roster of talented players, the club has consistently been at the forefront of the footballing world. In this article, we will take a closer look at the journey of Real Madrid, exploring its achievements, key moments, and the impact it has had on the sport.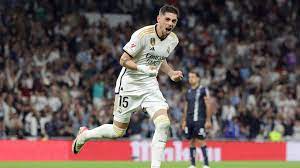 Foundation and Early Years
Real Madrid was founded in 1902 as Madrid Football Club and soon became a prominent force in Spanish football. In 1920, King Alfonso XIII granted the club the title "Real" (Royal), and it adopted its current name, Real Madrid. Moreover the club enjoyed success in domestic competitions, winning several league titles and Copa del Rey trophies in the early years.
Rise to European Dominance
Real Madrid's ascent to European dominance can be traced back to the 1950s when the club achieved unprecedented success in the newly formed European Cup. Led by legendary manager Miguel Muñoz and featuring world-class players like Alfredo Di Stéfano, Francisco Gento, and Ferenc Puskás. Madrid won five consecutive European Cups from 1955 to 1960. Moreover this remarkable achievement firmly established the club as a European powerhouse.
The Galácticos Era
In the early 2000s, Madrid ushered in the era of the "Galácticos," a period characterized by the club's pursuit and acquisition of high-profile international superstars. Under the leadership of club president Florentino Pérez, Madrid signed iconic players such as Zinedine Zidane, Luis Figo, Ronaldo, David Beckham, and Roberto Carlos. Moreover this star-studded lineup captured the imagination of football fans worldwide and brought both success and spectacle to the club.
La Decima and European Glory
One of Real Madrid's most cherished achievements came in 2014 when they won their 10th European Cup, also known as La Decima. Under the guidance of manager Carlo Ancelotti, Real Madrid defeated rivals Atletico Madrid in the final, capping off an unforgettable campaign. However, La Decima was a testament to the club's enduring legacy and its relentless pursuit of excellence on the European stage.
Recent Successes and Challenges
In recent years, Madrid has continued to add to its trophy cabinet, winning multiple domestic and international titles. Led by current manager Zinedine Zidane. The club has maintained its status as a formidable force in Spanish football. However, Madrid has also faced challenges, including managerial changes and the departure of key players. Despite these obstacles, the club's commitment to success remains unwavering.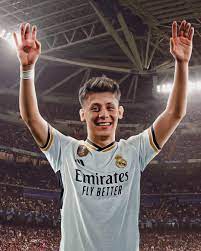 The Santiago Bernabeu: A Fortress of Football
The Santiago Bernabeu Stadium, Madrid's iconic home ground, has witnessed countless historic moments and legendary performances. With a seating capacity of over 80,000, the stadium provides an electrifying atmosphere for supporters and players alike. Although plans for a major renovation of the stadium are underway, ensuring that it continues to be a symbol of Real Madrid's grandeur and ambition.
The Impact of Real Madrid
Madrid's influence extends far beyond the football pitch. The club's success and global appeal have helped elevate the popularity and prestige of Spanish football as a whole. Real Madrid's style of play, known for its attacking flair and technical brilliance, has served as an inspiration for aspiring players and teams around the world. Moreover, the club's commitment to nurturing young talent through its renowned youth academy, La Fabrica, has contributed to the development of numerous world-class players.
The Future of Real Madrid
As Real Madrid looks to the future, the club remains focused on maintaining its legacy of excellence. With a blend of experienced veterans and promising young talents. Madrid aims to continue competing at the highest level, both domestically and in European competitions. In addition to the club's commitment to its values of integrity, innovation, and teamwork will undoubtedly shape its path forward.
Conclusion
Therefore Madrid's journey is a testament to the enduring legacy of a footballing institution. From its humble beginnings to its record-breaking achievements, the club has left an indelible mark on the sport. Moreover Madrid's commitment to excellence, its passionate fanbase, and its ability to attract and nurture world-class talent have solidified its place among the greatest football clubs of all time. As well as the club continues to evolve, its legacy of greatness will undoubtedly inspire future generations of players and fans alike.