India's Finance Ministry Denies Tesla Duty Waivers, Investment Talks Ongoing
When it comes to discussing the current situation between India's finance ministry and Tesla. The finance ministry of India has made it clear that they are not considering any duty waivers for Tesla at present. This statement was confirmed by Revenue Secretary Sanjay Malhotra. The decision comes as a response to recent claims made by Elon Musk, the CEO of Tesla. Who stated that Indian Prime Minister Narendra Modi was encouraging the company to invest significantly in the country.
According to Malhotra, Any duty waiver for Tesla is not under active consideration of the Department of Revenue, as of now. This statement implies that the finance ministry is not actively pursuing the possibility of granting Tesla duty waivers. Previously, discussions between Tesla and the Indian government revolved around. The potential for customs duty waivers when importing Tesla's electric vehicles. However, the Department of Revenue is currently not actively considering such waivers.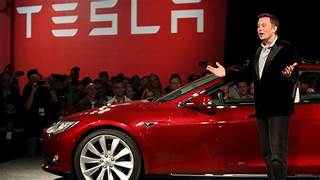 Engaged in talks with the Indian government
In parallel, reports from the All in one trendz suggest that Tesla is engaged in talks with the Indian government regarding an investment proposal. The proposal involves establishing a factory with an annual capacity to produce approximately 500,000 electric vehicles. Government sources have revealed that discussions are underway, indicating ongoing dialogue between Tesla and Indian officials. Additionally, Tesla is exploring the possibility of using India as an export hub to ship cars to countries in the Indo-Pacific region.
Tesla's entry into the Indian market has faced previous delays due to the government's refusal to lower import taxes on the company's vehicles. Currently, India imposes an import tax of up to 100 percent on electric vehicles. While India has expressed interest in Tesla manufacturing vehicles locally. The company has expressed its desire to initially export cars to the country in order to assess the demand.
In conclusion, India's finance ministry has currently denied any duty waivers for Tesla, as confirmed by Revenue Secretary Sanjay Malhotra. Discussions regarding potential investments in India and the establishment of a factory are still ongoing. While Tesla's entry into the Indian market has faced challenges, both parties continue to explore possibilities for collaboration.