Kanye west had a divorce from Kim Kardashian on 2 March 2022 after the divorce reports say that he got secretly married to Bianca Censori who is an architectural designer for West's company Yeezy since November 2020, per her LinkedIn page. Bianca Censori is a graduate of the University of Melbourne with a bachelor of architecture She later went back to school to get her master of architecture from 2019 to 2020. She is also an entrepreneur who started Nylons, a jewellery company, after graduating high school.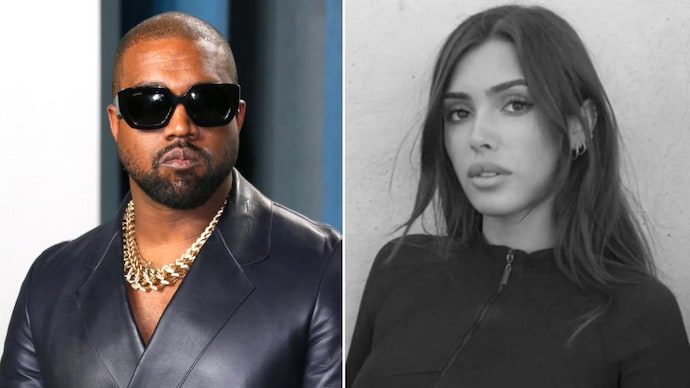 According to the masses, the couple married in January 2023 in Beverly Hills less than two months after finalizing his divorce from Kim Kardashian.
Reports also said that Kim Kardashian doesn't love this gesture by Kanye west of marriage to Bianca Censor.
But if we look at the audience response over this marriage then the Kanye west fans are so happy and they are congratulating him on every social media like Twitter Instagram etc.
Who is Kanye West?
According to Wikipedia Kanye Omari West is an American rapper, singer, songwriter, record producer, and fashion designer. Born in Atlanta and raised in Chicago, West gained recognition as a producer for Roc-A-Fella Records in the early 2000s, producing singles for several artists and developing the "chipmunk soul" sampling style. Intent on pursuing a solo career as a rapper, he released his debut studio album, The College Dropout (2004), to critical and commercial success. He founded the record label GOOD Music later that year. West explored diverse musical elements like orchestras, synthesizers, and autotune on the albums Late Registration (2005), Graduation (2007), and 808s & Heartbreak (2008)
His fifth and sixth albums My Beautiful Dark Twisted Fantasy (2010) and Yeezus (2013) also met with critical and commercial success. West further diversified his musical styles in The Life of Pablo (2016) and Ye (2018) and explored Christian and gospel music in Jesus Is King (2019). His tenth album Donda (2021) was released to continued commercial success but mixed critical reception. West's discography also includes the two full-length collaborative albums Watch the Throne (2011) with Jay-Z and Kids See Ghosts (2018) with Kid Cudi.