In a country where American football, basketball, and baseball have historically dominated the sports landscape, Major League Soccer (MLS) has risen as a beacon of change, ushering in a new era for football in the United States. Established in 1993 and playing its first season in 1996, MLS has gradually transformed itself into a prominent league that not only embraces international talent but also nurtures homegrown players. This article delves into the journey, growth, and impact of MLS on the American sports scene.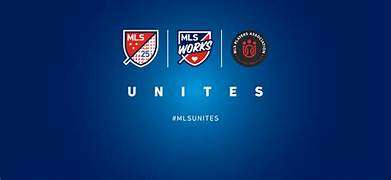 A New Dawn for American Football
MLS was founded with the ambitious goal of promoting soccer as a significant sport in the United States, aiming to cultivate local talents and establish a competitive professional league. The league's inception marked a departure from previous attempts to establish football leagues in the country, by emphasizing stability, investment, and grassroots development.
Expanding the League Landscape
The early years of MLS were marked by thein key cities, but over time, the league has expanded dramatically. New franchises have been introduced in cities like Seattle, Atlanta, and Los Angeles, attracting passionate fan bases and contributing to the league's growing popularity. This expansion has brought about increased diversity and regional representation, reinforcing the sport's appeal across the nation.
Attracting International Talents
One of the pivotal factors in MLS's growth has been its ability to attract international talent. Renowned players from Europe, South America, and Africa have graced the league, bringing their skills and global fan bases with them. This infusion of international flair has not only elevated the level of competition but also provided American audiences with the chance to witness footballing legends up close.
Development of Homegrown Players
In addition, While importing talent has played a significant role, MLS has also prioritized the development of homegrown players through its youth academies. The league's commitment to nurturing local talent is evident in the establishment of player development programs that provide promising young players with opportunities to grow and shine on the big stage. This approach not only strengthens the quality of American soccer but also builds a sense of loyalty among fans who get to see local talent rise to prominence.
Rivalries and Fan Culture
Furthermore, One of the most exciting aspects of MLS is the emergence of intense regional rivalries. Matches between teams like LA Galaxy and LAFC, Seattle Sounders and Portland Timbers, and New York Red Bulls and New York City FC, captivate audiences with passionate fan bases and fierce on-field battles. These rivalries have added a unique flavor to the league, contributing to the vibrant fan culture that defines American soccer.
Challenges and Progress:- football
Despite its growth, MLS has faced challenges on its path to becoming a global footballing powerhouse. Critics often highlight the differences in quality between MLS and the top European leagues. However, the league has made strides in improving the overall standard of play, signing high-profile players and investing in coaching and infrastructure. Additionally, MLS's collaborative relationship with the United States Men's National Team (USMNT) and the United States Women's National Team (USWNT) has led to increased cooperation and a unified effort to raise the level of American soccer on the international stage.
Future Prospects:- football
Moreover, The future of MLS holds immense promise. The league continues to expand, with new teams and stadiums being unveiled, enhancing the fan experience and increasing the league's reach. The emergence of soccer-specific stadiums has created an intimate atmosphere that resonates with fans and enhances the overall matchday experience. Furthermore, the commitment to youth development suggests that MLS will continue to produce talented players who could potentially shine on the global stage.
Conclusion
Further, Major League Soccer has evolved from an ambitious experiment into a thriving institution that has transformed the sports landscape in the United States. With its emphasis on international talent, homegrown development, passionate rivalries, and a commitment to growth, MLS stands as a testament to the enduring power of football to unite diverse communities and captivate audiences. As the league continues to evolve, its impact on American soccer culture and the broader sports scene remains profound.
Top of Form