The largest and fastest-growing type of entertainment, with three billion people actively playing games today, gaming is being supported by a new generation that has grown up with the joys of interactive entertainment. Activision Blizzard Inc. (Nasdaq: ATVI), a pioneer in game development and a publisher of interactive entertainment content, will be acquired by Microsoft Corp. (Nasdaq: MSFT), according to a recent announcement. This purchase will speed up the expansion of Microsoft's gaming business across mobile, PC, console, and cloud platforms and will serve as a foundation for the metaverse.
Activision Blizzard will be purchased by Microsoft for $95.00 per share in an all-cash deal valued at $68.7 billion, including Activision Blizzard's net cash. After Tencent and Sony, Microsoft will rank third in the world for gaming income once the deal is finalised. Famous properties from Activision, Blizzard, and King studios, including as "Warcraft," "Diablo," "Overwatch," "Call of Duty," and "Candy Crush," as well as international eSports operations through Major League Gaming, are included in the potential acquisition. The corporation employs about 10,000 people globally across its studios.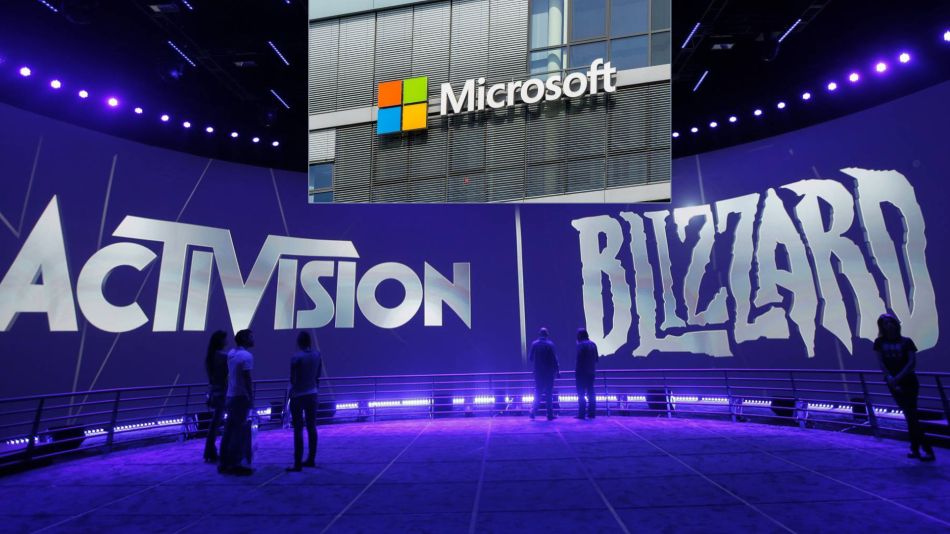 Bobby Kotick will continue to lead Activision Blizzard as CEO, and he and his team will continue to be committed to advancing initiatives that improve the company's culture and hasten its growth. Activision Blizzard will answer to Phil Spencer, CEO of Microsoft Gaming, following the transaction's completion.
"Gaming is the most dynamic and exciting category in entertainment across all platforms today and will play a key role in the development of metaverse platforms," stated Satya Nadella, chairman and CEO of Microsoft. To usher in a new era of gaming that puts players and creators first and makes gaming safe, inclusive, and accessible to everyone, "We're investing deeply in world-class content, community, and the cloud."
According to Phil Spencer, CEO of Microsoft Gaming, "Players all over the world love Activision Blizzard games, and we believe the creative teams have their best work in front of them." Together, we'll create a world in which everyone, almost anywhere, may enjoy their favourite games.
Activision Blizzard CEO Bobby Kotick remarked, "For more than 30 years, our extraordinarily brilliant teams have produced some of the most popular games. "The combination of Microsoft's technology, distribution, access to talent, ambitious vision, and shared commitment to gaming and inclusion with Activision Blizzard's world-class talent and extraordinary franchises will help ensure our continued success in an increasingly competitive industry."
With plans to add Activision Blizzard games to gaming Pass, which has over 25 million customers, the acquisition significantly strengthens Microsoft's gaming library. With Activision Blizzard's three billion-dollar franchises and roughly 400 million monthly active players across 190 countries, this acquisition will make Game Pass one of the most interesting and varied lineups. By the time the deal is done, Microsoft will have 30 internal game development studios, in addition to more publishing and esports production resources.
The deal is dependent on typical closing requirements, the conclusion of regulatory assessment, and Activision Blizzard shareholders' approval. After closing, the transaction will increase non-GAAP earnings per share and is anticipated to occur in fiscal year 2023. The Activision Blizzard and Microsoft boards of directors have both given their approval to the deal.

Advisors
Microsoft is receiving financial advice from Goldman Sachs & Co. LLC and legal advice from Simpson Thacher & Bartlett LLP. Activision Blizzard is receiving financial advice from Allen & Company LLC and legal counsel from Skadden, Arps, Slate, Meagher & Flom LLP.