In the annals of science fiction cinema, few films have left as indelible a mark as Paul Verhoeven's 1997 adaptation of Robert A. Heinlein's iconic novel, "Starship Troopers." More than two decades after its release, the film continues to captivate audiences with its thrilling mix of action, satire, and social commentary. As we step into 2023, it's a perfect time to revisit the enduring legacy of this cult classic and explore how its themes and messages remain relevant today.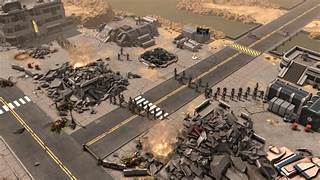 A Tale of Warfare
"Starship Troopers" is set in a dystopian future where Earth is at war with a race of insectoid aliens known as the Arachnids or "Bugs." The story follows Johnny Rico, played by Casper Van Dien, and his fellow Mobile Infantry troopers as they engage in brutal battles against the relentless Bugs. The film's visceral depiction of futuristic warfare, enhanced by groundbreaking special effects for its time, still holds up as a masterclass in sci-fi action.
The film's ability to create an immersive world of high-tech military technology and brutal interstellar combat earned it praise from both fans and critics. It showcased Verhoeven's skill in combining over-the-top violence with biting satire, a style that would become his trademark.
A Darkly Satirical Masterpiece
One of the most striking aspects of "Starship Troopers" is its satirical take on militarism and nationalism. Verhoeven, a Dutch filmmaker known for his subversive approach to filmmaking, used the source material as a platform to critique the glorification of war and authoritarianism. In the world of "Starship Troopers," citizenship is earned through military service, and the film highlights the dangers of tying citizenship to military duty. It serves as a stark reminder of the consequences of blindly following authority and the disturbing allure of fascism. The film's use of propaganda and media manipulation is eerily relevant in an age of information warfare and fake news.
Verhoeven's satirical touch extends to the portrayal of the characters themselves. The cast includes beautiful, young actors and actresses, but their performances are deliberately wooden, echoing the propaganda-driven nature of their society. The over-the-top commercials and newsreels that punctuate the film are a biting commentary on the power of media to shape public perception.
Verhoeven's satirical approach to "Starship Troopers" drew mixed reactions upon its release, with some viewers missing the satire entirely. However, as the years have passed, the film's satirical brilliance has become more widely recognized, earning it a place in the pantheon of cult classics.
A Timeless Warning:-Starship Troopers
The themes explored in "Starship Troopers" remain relevant in the 21st century. The film's critique of authoritarianism, militarism, and the erosion of civil liberties continues to resonate with audiences around the world. In an era marked by political polarization and the rise of populist leaders, the cautionary tale of "Starship Troopers" serves as a stark reminder of the dangers of surrendering individual freedoms for the illusion of security.
The film's portrayal of propaganda and media manipulation also feels eerily prescient in today's digital age. With the proliferation of fake news and the increasing influence of social media, the power to shape public opinion has never been more potent. "Starship Troopers" serves as a stark warning of how easily truth can be distorted and manipulated for political gain.
A Cult Classic for a New Generation
Over the years, "Starship Troopers" has garnered a dedicated fanbase and has become a staple of sci-fi film culture. Its unique blend of action, satire, and social
commentary has inspired countless discussions, parodies, and even academic analysis. The film's influence can be seen in other works of science fiction and has left an indelible mark on the genre. In 2019, a live-action television adaptation of "Starship Troopers" was announced, signaling a renewed interest in the franchise. While the project has faced its share of delays and challenges, it underscores the enduring appeal of the source material and the desire to explore its themes in a contemporary context.
Conclusion:- Starship Troopers
As we look back on "Starship Troopers" in 2023, it's clear that the film's legacy has only grown stronger with time. Its satirical take on militarism, nationalism, and the power of media remains as relevant as ever, serving as a cautionary tale for a world grappling with complex political and social issues. The film's enduring popularity and cult status are a testament to its ability to entertain and provoke thought simultaneously. Whether you view it as a thrilling action movie or a biting critique of society, "Starship Troopers" continues to spark conversations and capture the imagination of new generations of viewers.
In a world where the lines between fact and fiction are increasingly blurred, "Starship Troopers" stands as a stark reminder of the importance of critical thinking and vigilance in the face of authoritarianism and propaganda.
It's a film that challenges us to question authority, defend our freedoms, and never forget the true cost of war. So, as we celebrate the film's enduring legacy in 2023, we are reminded that the Bugs may be defeated on the big screen, but the battles against the forces of
authoritarianism and misinformation continue in the real world. "Starship Troopers" is not just a sci-fi classic; it's a timeless warning and a call to vigilance in an ever-changing world.