Team Real Madrid defeated team Athletic club in La Liga games. After becoming runner-ups in the Supercopa league this was the first game of team Real Madrid Fc and yet they showed why they are the finalists of the Supercopa. In this La Liga game team, Athletic was so incredible they gave head competition to Real Madrid Fc also in some situations they overcome Real Madrid Fc but again the goal-scoring ability of team Real Madrid Fc make them win this match with the score of 0-2 on the home ground of team Athletic club.
The story of the match was like the first goal of the match was scored in the 24th minute by the legendary striker K. Benzema after that no goals were scored until the 90th minute of the game team athletic club tried many times to score even though the took 18 shots but only 3 from them were on target and all three of them get saved by Real Madrid Fc goalkeeper. On the 90th minute of the game T.Kroos again one of the experienced players of the Real Madrid Fc scored the second goal for the team and make sure that they will win the game.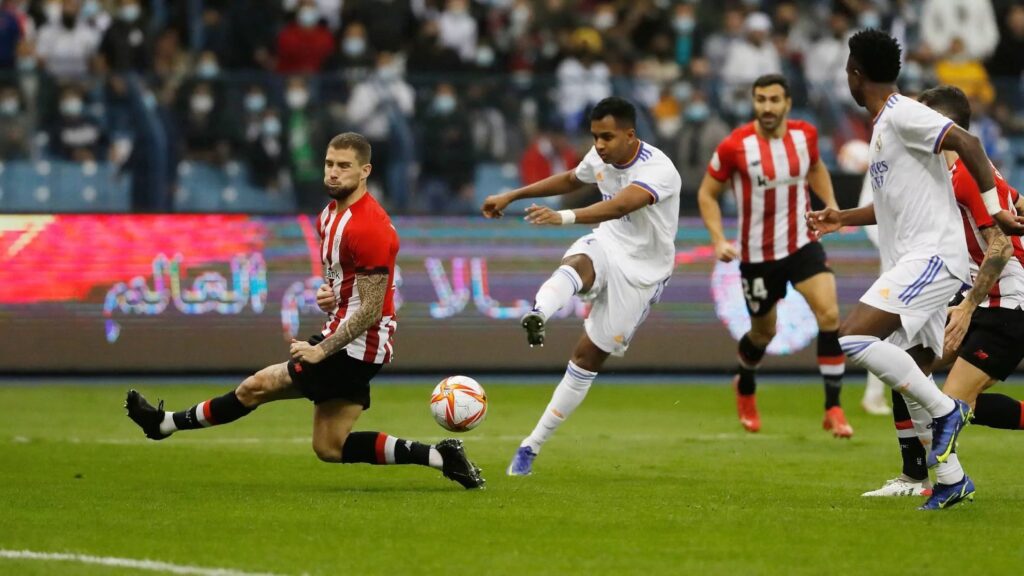 About La Liga:-According to Wikipedia, The Campeonato Nacional de Liga de Primera División, commonly known simply as Primera División in Spain, and as La Ligain English-speaking countries and officially as LaLiga Santander for sponsorship reasons, stylized as LaLiga, is the men's top professional football division of the Spanish football league system. Administered by the Liga Nacional de Fútbol Profesional, it is contested by 20 teams, with the three lowest-placed teams at the end of each season being relegated to the Segunda División and replaced by the top two teams and a play-off winner in that division.