Before the upcoming season, Torchlight reveals a new hero, several upgrades with a challenge. XD Games has unveiled the new hero Erika.
The two new hero trailers of Rehan and Moto will get also be included in Torchlight: Infinite's Black Sail season. Which the company claims will allow for "more innovative play style possibilities."
You can also obtain in-game incentives such as one Insight Crystal, 200 Shattered Primordials, 20 Oblivion Waters, and 20 Resurrection Tokens by pre-registering ahead of the second season. You can pre-register by clicking on this link. Anyway, here is information about the new hero- 'Cateye Erika'. As well as a trailer and details about the new hero routes.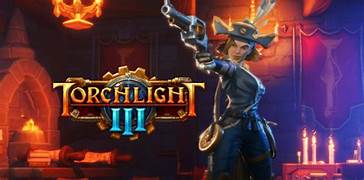 More About Torchlight New Hero Erika
In Torchlight: Infinite unveiled the newest hero to join the cast of XD Games' dungeon crawler. Erika, who possesses two blades, is an expert in quick movements and combos. In addition to this, Rehan and Moto, two previous heroes, gain new abilities in the upcoming season. Players will be able to customize their characters in the Black Sail season. With all-new accessories and a new Hero Relic slot that will strengthen their champions.
XD Games has announced a new community event named "First Down" that will also be present in the new seas. Players will compete against one another in this event as they try to take down the Traveler boss as quickly as they can. A number of collaborative broadcasters will participate in this event, and depending on who their supporters choose to support, they will be eligible for rewards.
During the new season, Hunters will set out on an adventurous expedition into the limitless Sea of Void. The Lord of the Void Sea, the imposing monarch of the pirates, is among the many dangers that lurk in these treacherous waters and represents Torchlight: Infinite's greatest challenge to date.
Fans of action role-playing games will have a lot to look forward to as the Black Sail season unfolds with a wealth of fresh features to discover. With the inclusion of new equipment to acquire and the Hero Relic item loadout slot. There will be more possibilities than ever to refine and customize your character builds.