Nitya Nanda is the creator of the United State of Kailash and Vijay Priya is his disciple. 
It is currently being talked about because Vijay Priya recently made a statement against India. Vijay Priya, as a representative of USK, held the discussion in UN Economic, Social and Cultural Rights (CESCR) which was held in Geneva. 
Nityanada said "USK at UN Geneva input on the achievement of sustainability participants of the United States of Kailasa in a discussion on the general comment on economic social and cultural rights and sustainable development at the United Nations in Geneva.
Who is Nityananda?
Nityananda was the founder of UNK. Nityananda is facing fraud, Rapists and also kidnaping charges and is absconding from the police in India has been putting on a show on the global stage.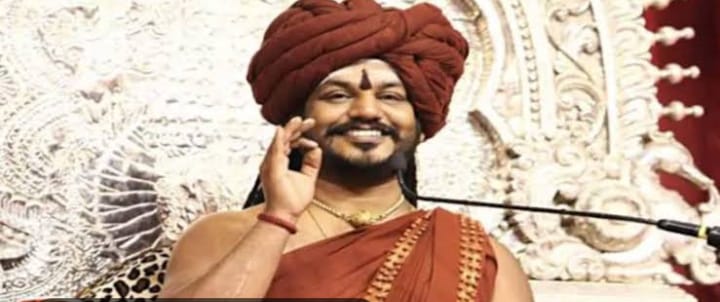 Nityananda was born on 1 January 1978 in Tamil Nadu. After finishing school in 1992, he did mechanical engineering for 3 years and started studying at Ramakrishna Math at the age of 12.
The first Ashram was opened on 1 January 2003. In 2010, a case was filed on fraud and obscenity. Again in 2012, he was charged with rape and kidnapping. And in 2019 he fled the country. In 2020, Interpol issued a Blue Corner Notice.
Now forgive god man has sent a delegation from his virtual sovereign state to a United Nations conference under the leadership of a woman. Nityananda is promoting this through all his social media accounts.
Where is Kailasa?
Nityanada has settled UNK on an island near Ecuador in South America. The USK is a Hindu nation. which claims to provide security to Hindus. It has its own constitution. Kailasiyan is a currency with its own bank and also its own flag.
There are also the Ministry of Defense, Ministry of Education and Ministry of Home Affairs of their country. USK administers the law on scriptures and Manusmriti. The people there follow the law of Manasmriti.
Why did they criticize India?
Vijay Priya Nityanand who is an American Citizen. And the president of United State Kailasa is also a citizen. She has been implementing the ancient Hindu policies and indigenous solutions that are in alignment with the time tested Hindu principles for sustainable development.
But India is prosecuting. His leader and human rights violation has been Kari so his Guru had to flee and leave India.