Battle state Games' Escape From Tarkov is a hard-core survival fighting game and it is back with a new update with Christmas Tree and their ornaments.
Battle state Games' Escape From Tarkov is a hard-core survival shooter that incorporates a variety of role-playing games. Such as quests, upgradeable skills, and other identical elements. With a wide variety of weapons, armor, treasure, and tasks to do. Escape From Tarkov has satisfied the needs of many FPS players. You assume the position of a private defense contractor (PMC) in Tarkov. A post-civil war metropolis is in the Escape From Tarkov video game. In order to complete objectives, find treasure, and smash heads in the game, you must navigate a range of harsh situations filled with other people and artificial intelligence (AI).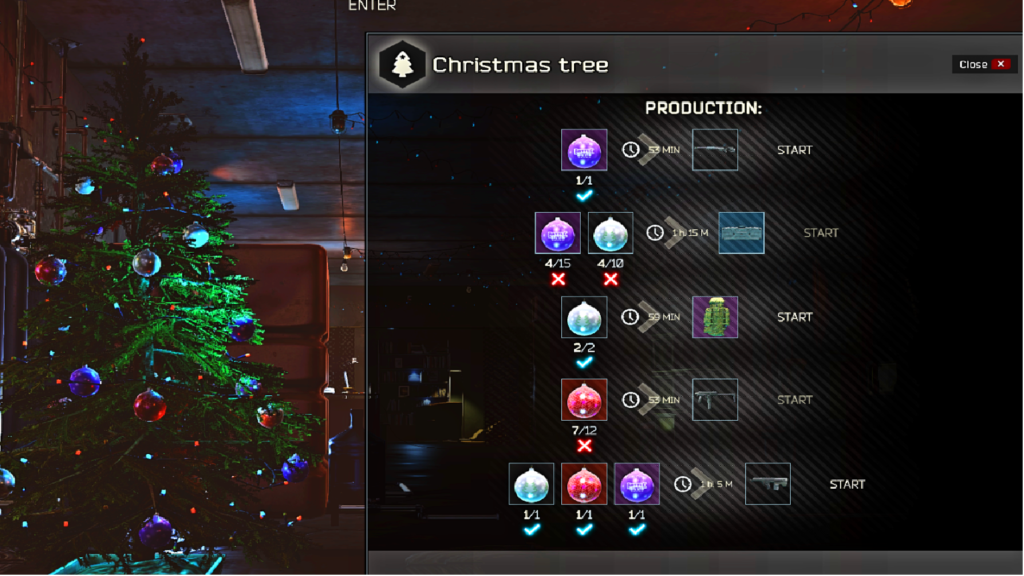 Try Out Escape From Tarkov's Christmas Trees & Its Ornaments
In Escape From Tarkov, players can locate six Christmas Trees for a new task. Players should seek out the event location as soon as they enter a map in order to finish "To the Tree!" and collect the treasure discovered at each Christmas Tree. Players may not find anything at a Christmas Tree because loot is divided among all players on the server, but they should still go to each one to complete the mission.
Escape From Tarkov is a difficult first-person game, thus it might be challenging for new players to get through a raid let alone find six Christmas Trees. The absence of a typical map or any indications directing players where to look makes finding the trees very challenging. The only sign will be the continuous Scav gunfire close to the trees. Unless they confront the Scavs first, players can move toward the gunfire without being targeted. The "To the Tree!" tasks from the Mechanic can be accepted by players who desire to find the Christmas trees. For more Trending News, follow our All In One Trenz official website!