Tyler Christopher was renowned for his commitment to promoting improved drug and mental health care.
At the age of 50, actor Tyler Christopher, who was well-known for his multiple award-winning role on the venerable soap opera "General Hospital," passed away. Maurice Benard, his former co-star on General Hospital, verified the news and shared it on Instagram.
Christopher, most recognised for his 1996–2016 stint on General Hospital as Nikolas Cassadine, also left his mark on the soap opera industry in 2018–19 when he was nominated for a Daytime Emmy for his portrayal of Stefan DiMera on "Days of Our Lives."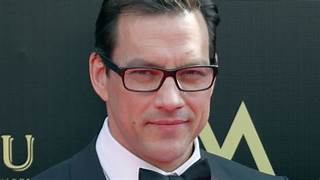 He wed Brienne Pedigo, a former ESPN reporter, in 2008; however, the couple is said to have divorced in 2021. Boheme Christopher and Greysun James Christopher were the couple's two children. He previously wed Eva Longoria, a former cast member of "Desperate Housewives," from 2002 until 2004.
When Tyler Christopher was placed under the custody of his sister, Susan Asmo Baker, in 2019, his life took a significant shift. This followed a terrifying period of withdrawal from alcohol that resulted in internal bleeding, a head injury, a fall, and life-saving surgery. While he was in the hospital, his sister requested guardianship, which led to a contentious court struggle.
Christopher stated in an earlier court filing that Asmo Baker had stolen a maximum of forty thousand dollars of the money that was meant for his guardianship and used it, among other things, to settle her credit card debt and buy her son a laptop. Asmo Baker refuted the claims made.