Today in the semi-finals of Supercopa de Espana team Real Madrid Fc beats Team Valencia on the penalty shoot-out. It was the first semifinal match of the tournament and Real Madrid won it while the second final is remaining which was gonna be with Team Barcelona vs Real Betis if in the second semi-final team, Barcelona won then the final will be between Real Madrid and Barcelona and it's gonna be El Classico match.
But before let's have a look at these Real Madrid matches the semi-final was so interesting both the teams played equally the first goal of the match was scored by K.Benzena in the 39th minute with the help of a penalty. While the team Valencia scored the equaliser in the 46th minute of the game after no goals were scored by either team and thus the match was held on penalties.
On the penalties team, Real Madrid defeated team Valencia with a score of 4-3 and made their place in the Finals of Supercopa de Espana.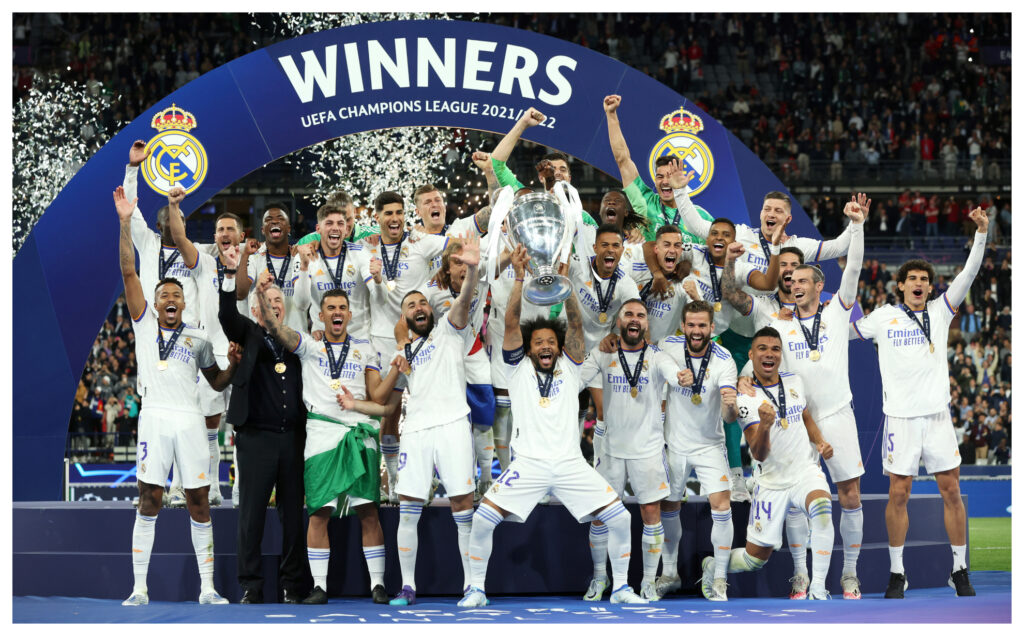 The stats of the match show us how dominating the game was by both the teams Real Madrid Fc were having 58% ball possession and team Valencia was having 42% ball possession on the other hand if we look at the shots taken by these teams are Real Madrid took 16 shots out of which 6 were on target and the other hand, Valencia took 12 shots out of which 3 were on target the passes done by team Real Madrid are 862 and team Valencia did 615 incredible passes.
What is Supercopa de Espana ?
The Supercopa de España or the Spanish Super Cup is a super cup tournament in Spanish football. Founded in 1982 as a two-team competition, the current version has been contested since 2019–20 by four teams: the winners and runners-up of the Copa del Rey and La Liga. Real Madrid is the defending champions.