In a jaw-dropping twist that has sent shockwaves reverberating across Russia and beyond, the notorious Wagner Group, a private military contractor, has taken the audacious step of declaring war on the country's military leadership. Yevgeny Prigozhin, the enigmatic head of this shadowy organization, delivered a scathing audio message, accusing the military brass of launching unprovoked strikes against his men. This explosive development has plunged the nation into a state of uncertainty, raising grave concerns about the stability of its security apparatus.
Wagner Group, infamous for its involvement in various global conflicts, has long been associated with the Russian government, despite officially being a private entity. Its shadowy ties to the Kremlin and alleged support from Russian authorities have fueled speculation and intrigue. With operations in Syria, Ukraine, and other volatile regions, it has become a formidable force, acting as a clandestine instrument for advancing Russia's strategic interests.
Prigozhin's audio message left no room for ambiguity. His seething anger and frustration were palpable as he accused the Russian military of indiscriminately attacking his personnel. He vowed to dismantle the very foundation of the military leadership responsible for these acts and hold them accountable. Such an open and direct challenge to the authority of the Russian armed forces is virtually unheard of and has sent shockwaves through the corridors of power.All in one trendz: Discover the national and international news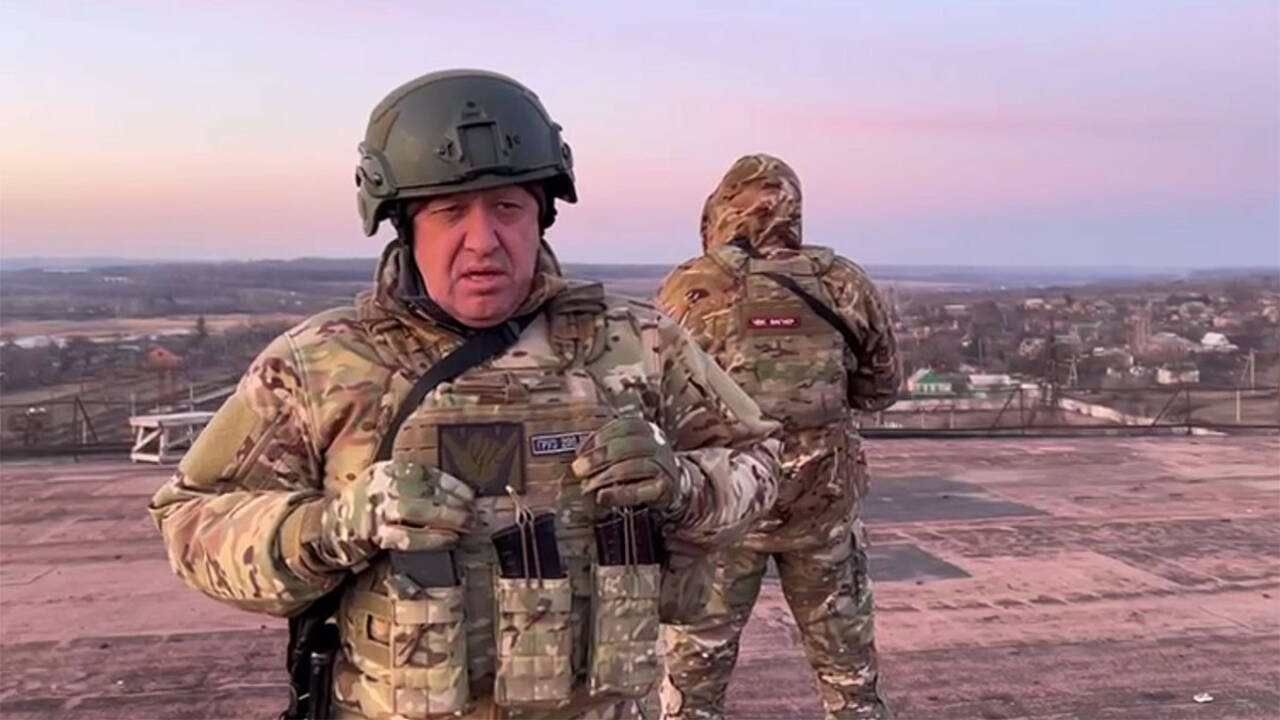 The response from the Russian military remains a tense unknown. Experts and observers alike are bracing for a potential internal conflict of unprecedented magnitude. The Wagner Group boasts substantial firepower and resources, making them a formidable adversary. Should the situation escalate, it could fracture Russia's security apparatus and potentially destabilize the entire government structure.
The motives behind this bold declaration of war remain shrouded in mystery, with speculation running rampant. Some analysts posit that the Wagner Group's growing influence and ambition may have clashed with the established command structure of the Russian military, setting the stage for a power struggle. Others point to simmering personal vendettas and internal rivalries within the Russian security establishment as possible catalysts for this explosive development.
The international community is closely monitoring the situation, grappling with concerns about regional stability and the delicate global balance of power. The Wagner Group's involvement in conflicts beyond Russia's borders has already raised eyebrows and drawn scrutiny from foreign governments and international organizations. Should this conflict spill over into neighboring nations or draw external actors into the fray, the repercussions could be far-reaching and severe.
The Russian government finds itself grappling with an unprecedented crisis, navigating treacherous waters where it must assert control over its security apparatus while treading carefully to avoid a dangerous escalation. Additionally, the Kremlin must address the underlying issues that have culminated in this explosive confrontation, such as the unchecked growth of private military contractors and the potential erosion of the military's authority.
As the world watches with bated breath, the ramifications for Russia's domestic and foreign policies are immense. The outcome of this conflict will indubitably shape the future trajectory of the Wagner Group, the Russian military, and perhaps even the nation's political landscape. The situation demands a swift and measured response to prevent further deterioration and preserve regional stability in the face of this unprecedented challenge. All in one trendz: Discover the national and international news