The first private FM radio station in India, Music Broadcast Limited (MBL), has released its audited financial results for the three months and full fiscal year ending March 31, 2023.
Key Achievements for FY23:
Top line of Rs 198.9 crores for FY23; 18% YoY Growth
Maintained a dominant position with a 20% share of the volume market.
EBITDA* increased by 54% YoY to Rs. 42.8 Crores.
With an EBIDTA Margin of 21.5%
incorporates other revenue
Key Takeaways for Q4FY23:
Top line of Rs 51.4 Crores for Q4 FY23; 12% YoY Growth
Maintained a dominant position with a 20% share of the volume market.
EBITDA grew by 73% year over year to Rs. 10.6 crores.
20.6% EBIDTA Margin
Includes additional revenue
Mr. Shailesh Gupta, Director, commented on the findings, saying, "I'm glad to report that on an annual basis, our company's revenues climbed by 18% while EBITDA showed a significant growth of 54%. Our deliberate efforts to cut expenses over the past few years have paid off, enabling us to benefit from stronger operating leverage, which has caused a quicker increase in profitability.
Our market share climbed to 20% during the most recent quarter, up from 18% at the beginning of the year and 19% the prior quarter. We have a strong omni-channel presence, which enables us to take use of our extensive networks and give our clients the best possible service.
I'm delighted to inform that, in line with previous predictions that digital will account for a sizable portion of overall revenue and significantly contribute to growth, the digital sales share climbed to 8% in FY23 from 5.8% in FY22 and 1.7% prior to Covid. By utilising our in-house skills to create top-notch content and increase audience engagement, we have laid the necessary groundwork. This is compatible with our 'Radigitalization' plan, which emphasises radio-centric digital links.
The main industry of real estate experienced a 35% increase year over year in sectoral advertising spending. The financial industry expanded by 19% and the pharmaceutical industry by 32%, respectively. The food and soft drink industries showed nominal growth of 3% over the prior year, while the vehicle sector suffered a nominal decline of 3%. The government sector grew by 11% annually.
Inventory utilisation increased to a record-breaking 90% in March of 23. Inventory utilisation grew to 63% in FY23 from 61% and 56% in FY22 and pre-covid levels, respectively. This is a positive development that gives hope for increased use in the future.
The company's cash reserves, which were valued at Rs. 295 crores as of March 31, 2023, were maintained in accordance with its fundamental philosophy of having a strong liquidity position as a war chest to weather any storm and grasp fresh chances.
I'm happy to report that Radio City has won 18 major prizes at the "E4M Golden Mikes – Radio & Audio Awards" and 19 honours at the famous "ACEF Global Customer Engagement Forum & Awards 2023." This is a testament to the creativity and originality we offer, but it also confirms the tremendous efforts put forth by our talented staff to positively impact the lives of our consumers, who include listeners and advertisers.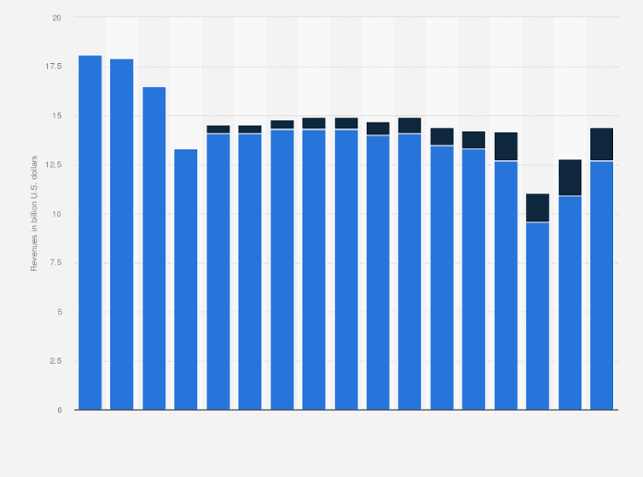 The Company acquired trading approvals from NSE & BSE with regard to the bonus issue of the non-convertible non-cumulative redeemable preference shares ("NCRPS"), and the same is open for trading as of April 20, 2023.
Regarding Radio City – A division of Jagran Prakashan Ltd. is Music Broadcast Limited (MBL), which includes Radio City. As the country's first FM radio broadcaster with more than 20 years of experience, Radio City has continuously ranked No. 1 in Bengaluru with 25.2% and No. 2 in Mumbai with 14.3% of the average listenership share. (Source: RAM Data, TG: 12+ Weeks: January 1, 2013, through Week 52, 2022). With an average listenership share of 11.7%, Radio City Delhi comes in third place (Source: RAM Data, TG: 12+ Period: Week 1, 2019 to Week 52, 2022).
Presently, 62% of the FM stations in the nation are operated by Music Broadcast Limited's 39 stations spread across 12 states. According to the AZ Research 2019 report, Radio City reaches more than 69 million listeners in India. Through its digital website, www.radiocity.in, the network offers programming for terrestrial audiences.
With its brand ethos of "Rag Rag Mein Daude City," Radio City has been at the forefront of FM radio's innovation by providing listeners with material that is distinctive, ground-breaking, and arouses a passion for the city. With Babber Sher and Love Guru, respectively, the network brought humour and the idea of an agony aunt on radio. Additionally, it created the Radio City Freedom Awards, a forum to honour independent musicians, and Radio City Super Singer, a platform for aspiring vocalists in fourteen years. For the purpose of recognising Indian companies for their unwavering business excellence, the organisation introduced its first international property, "Radio City Business Titans," in 2022.
Over 150 accolades have recently been won by Radio City on well-known national and worldwide venues, including the New York Festivals Radio accolades, the ACEF Global Customer Engagement Forum & Awards, the Golden Mikes Radio & Audio Awards, the India Audio Summit and Awards, the India Radio Forum, etc. 'India's Best Company of the Year 2022' Award was given to Music Broadcast Limited in 2022 by Berkshire media. For the seventh consecutive year, the Great Place to Work Institute's survey of "India's Best Companies to Work For" has regularly included Radio City. The business has also received recognition in 'India's Best Workplaces for Women – 2019' and was listed as one of the Top 75 companies. According to a GPTW poll conducted in 2020, Radio City was placed fourth among the "Best Large Workplaces in Asia."
Statement of Safe Harbour
The future status, events, or circumstances discussed in this document, including but not limited to plans and objectives, the development and results of research and development, potential product features and applications, the likelihood that a product will be commercially successful, and target dates for product launch, are all forward-looking statements based on projections. Such predictions are not necessarily accurate as they involve several risks and uncertainties. Actual outcomes could significantly differ from what was projected in the
future-looking claims. The firm disclaims any need to release publicly any revisions to any forward-looking statements, whether as a result of new information, future events, or otherwise.