Salman Khan turns 57 years old today. On this occasion of his birthday Shahrukh khan one of the stars of Bollywood was spotted at his birthday party. many celebrities attended the 57th birthday party of Salman khan which was held in his sister's house stars like Janhvi Kapoor, Pooja Hegde, Tabu, Suniel Shetty, Riteish and Genelia, Sonakshi Sinha, his brothers, Sohail, Arbaaz and sister Alvira attended his party.
Apart from that the main attraction of the salam birthday party was the presence of Shahrukh khan the Pathaan star even though he was the last one who arrived at the party the main attraction was he it's not because he is a star but the reason is Shahrukh and Salam khan was wearing same blue jeans and black t-shirt this twining of T-shirts is loved by everyone who loved and follow them.
This twining of dresses and the pictures of Salman khan holding hands with Shahrukh khan is going viral on social media and fans are loving them.
At Salman khan's birthday party when his girlfriend Sangeeta Bijlani was about the leave the party Salman khan gave a warm loving kiss to her on her forehead this gesture of Salman khan is been loved by his fans and the videos of his forehead kissing is going viral and many loving positive comments are being seen on this video.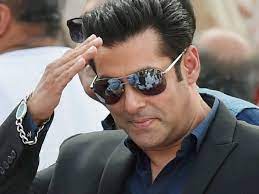 Who is Salman khan? Source Wikipedia
Salman khan aka the Bhaijaan of the Indian film industry is one the biggest stars of Bollywood is an Indian actor, film producer, and television personality who works in Hindi films. In a film career spanning over thirty years, Khan has received numerous awards, including two National Film Awards as a film producer, and two Filmfare Awards as an actor. He is cited in the media as one of the most commercially successful actors in Indian cinema. Forbes included Khan in listings of the highest-paid celebrities in the world, in 2015 and 2018, with him being the highest-ranked Indian in the latter year.