Team France and Team Morocco both made it to the semifinals of the FIFA World Cup 2022 Qatar. Team France after defeating team England successfully made its place in the semi-finals whereas team Morocco after defeating Portugal secures their place in the semi-final of FIFA World Cup 2022.

Now both teams are going to fight against each other in Al Bayt Stadium Qatar on Thursday 15 December 12:30 am for getting a place in the final of the FIFA World Cup.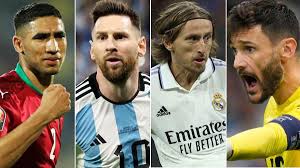 Team France looking strong after seeing their performance in the last two World Cups where Morocco has qualified for the final stage of the FIFA World Cup six times which were in 1970, 1986, 1994, 1998, 2018 and 2022 Their best performance is in the 2022 World Cup where they reached the semifinals.

The probability index of this semi-final match supports team France with 63% more and only 13% on the Morocco side but due to this, we cannot Judge team Morocco because their performance in the last match against Portugal in the quarter-final was soo tremendous and due this Frace have to be careful against this underdog of the Arab nation.

This semi-final match will be the second of the FIFA world championship 2022 Qatar whoever wins this match is going to play in the finals on Sunday 18 December 2022 in Qatar.

If u look at team Morocco's World Cup history this was the first time where team Morocco reached the semi-final and thus their performance and confidence are soo high that reports say that maybe team Morocco could win the World Cup.

The semi-final match catches the attention of all football fans all over the world cause this is the battle between underdogs versus the. favourite. admired. adored. beloved team France. So can, Morocco will be able to stop France or France will beat team Morocco and move their step forward towards the World Cup this is a question in everyone's mind right now.