About the Season 2
Lust Stories season 2 is the sequel to the Indian anthology film Lust Stories and it features four different stories, each of which deals with love, lust, and relationships in a unique way.
Four acclaimed Indian directors delve deeper into the subjects of sex, lust and love in this sequel to the 2018 Emmy-nominated "Lust Stories." It will release on June 29.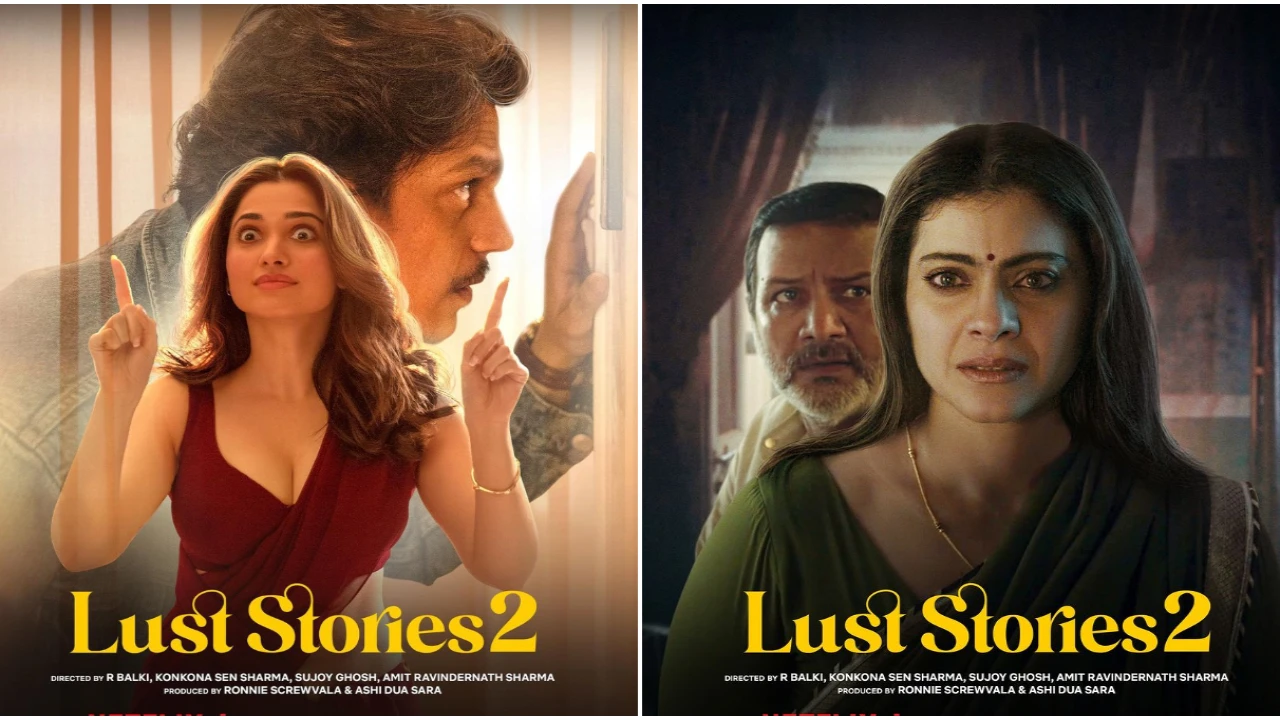 Lust Stories 2 is directed by four different directors Amit R Sharma, R Balki, Sujoy Ghosh and Konkona Sensharma. It features a star-studded cast, including Vicky Kaushal, Kiara Advani, Bhumi Pednekar, and Neha Dhupia, among others. It's still not clear from the trailer which director is helming which short film. The anthology, like the first one, is produced by Ronnie Screwvala's RSVP Movies and Ashi Dua's Flying Unicorn Entertainment.
Quick view on movie
Lust stories 2 is an anthology film, which means that it features four different stories. The stories are not related to each other and they deal with different themes and characters. However, they all explore the complexities of human relationships and the role that love and lust play in them. The stories are set in different parts of India and they feature a diverse cast of characters.
The trailer of lust stories 2 gives a quick glimpse of the kind of stories we will get to see in the anthology. From one where a couple struggles to have any kind of sexual relationship to one where old lovers unite and the tension between them keeps building up, the stories are going to be quite engaging. The cast will draw your attention within the two-minute-long trailer, and will leave you wanting for more.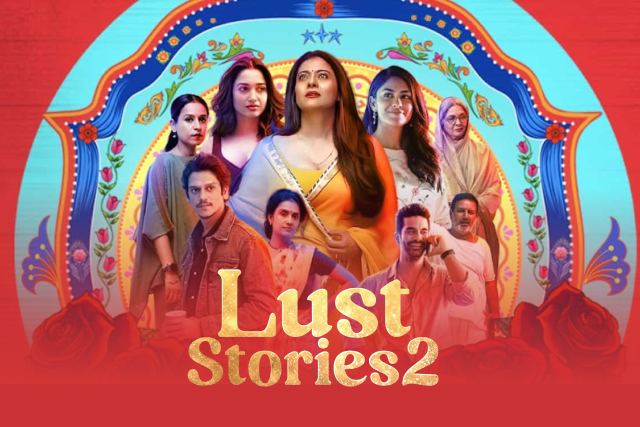 To her shame, Neena's character asks her granddaughter (Mrunal Thakur), "Mount Fuji hua?," towards the conclusion of the trailer. In the anthology, Mrunal is paired with Angad Bedi, who plays her potential husband.
In a de-glam avatar, KajolIn another narrative, the spouse of Kajol's character (Kumud Mishra) is said to be having feelings for their housekeeper. He is really disappointed when she has her replacement. In the trailer, we catch a peek of an intense moment in which Kajol is expected to perform with Kumud. She looks refreshing in a straightforward, middle-class de-glam avatar.
Amruta and Tillotama fight. Speaking of housekeepers, Tillotama Shome's character discovers her housekeeper, Amruta Subhash, sleeping with a delivery man in another story. On the phone, she can be heard saying, "Seema didi on my bed!" Later in the scene, the employer and the employee are seen arguing who's filthier. This glimpse might take one back to Zoya Akhtar's short film in Lust Stories, where Bhumi Pednekar played a house help who has an affair with her employer (Neel Bhoopalam), before she sees him agree for an arranged marriage.
Excitement for Season 2
Netflix has been releasing great content week after week, and the addition of Lust Stories 2 to the list added some more excitement among the audience. People were already in awe of the stellar cast that was announced with the teaser release a few weeks back. Netflix has now unveiled the trailer of the anthology, and it is going to raise the bar even more.
Flying Unicorn Entertainment's founder and CEO, Ashi Dua, adding, "As we once again collaborate with RSVP and Netflix, our goal is always to support unique voices and showcase diverse and new stories with each project.
The trailer of movie starts with Neena Gupta comparing one's body to Mt. Fuji, where lust erupts just like a volcano. Since she plays a grandmother, her son and daughter-in-law can't help but save face. To make matters worse for them, she suggests her granddaughter sleep with her prospective husband as a 'test drive.'
"The critically acclaimed, Emmy-nominated anthology Lust Stories returns with four new, engrossing stories from some of the most reputable directors in the business, according to Ruchikaa Kapoor Sheikh, Director, Original Films, Netflix India. The original franchise sparked important discussions, and Lust Stories 2 will have top-notch filmmaking. We are eager to show the latest flicks to our viewers.
https://www.hindustantimes.com/entertainment/bollywood/lust-stories-2-review-with-more-hits-than-misses-netflix-delivers-another-winner-on-desi-sexuality-101688021167806.html